To the Poop! Goblins: A Critical Role Pathfinder One-Shot is a special episode of Critical Role sponsored by Paizo's Pathfinder and Syrinscape.  It took the place of Geek & Sundry's usual Monday night Twitch programming, Ivan Van Norman's series, No Survivors.
Synopsis Edit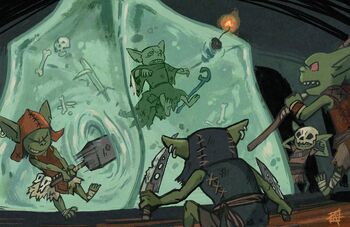 Featured Characters Edit
Player Characters Edit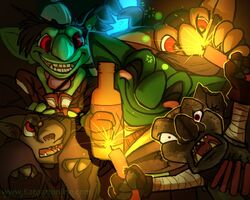 Inventory Edit
Quotations Edit
Browntooth: Do we go to the poop, or away from the poop?
All: To the poop!!
Piglet: (singing) Piglet, twitchy scratch the rash until she sees them loud. Love trash, lift the hammer down and crash. Piglet angry time to smash.
External Links Edit
References Edit
Art:
Community content is available under
CC-BY-SA
unless otherwise noted.