"Talks Machina #6: December 2016 Critmas" (TMx06) is the sixth episode of Talks Machina.
The cast of Critical Role open up presents and letters sent in by fans. The completed video of fans answering the question "What does Critical Role mean to you?" is shown.
Art:
From the @TalksMachina twitter account, behind the scenes of the opening bit.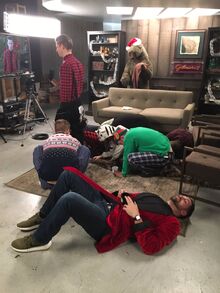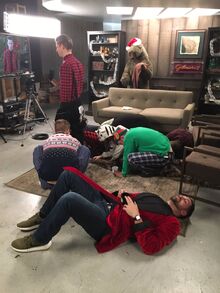 https://twitter.com/TalksMachina/status/811406295957811200
Community content is available under
CC-BY-SA
unless otherwise noted.