Jurassic World: Dominion Dominates Fandom Wikis - The Loop
Play Sound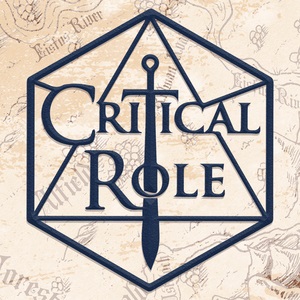 Specials include panel appearances, Q&A sessions, Talks Machina Live, and one-shot adventures of Critical Role.
Specials set on Exandria
Some specials are considered completely canon. They include:
The Exandria Unlimited miniseries is also considered canon.
Specials that take place within the world of Exandria and may or may not be canon include:
Battle royales taking place in Exandria between the characters of the various campaigns, but which are almost certainly not canon, include:
A chronological listing of the various media content set on Exandria is at Media Chronology.
Q&A specials
The following are interviews, panels, and Q&A sessions with either the full or partial cast:
One-shot specials
The following are self-contained episodes featuring TTRPG gameplay, as well as sequels to previous one-shots:
A playlist of all one-shots can be found on the Critical Role YouTube channel here.
Episode information
No. overall
No.
Title
Original airdate
Link
Runtime
C1E16a
1
"How to Score a Massive Hit" (Sx01)

2015-07-09

VOD
0:50:59
A panel scheduled during San Diego Comic-Con 2015 as part of the Nerdist Conival starring the cast of Critical Role at PetCo Park.
C1E26a
2
"Critical Trolls for Extra Life" (Sx02)

2015-10-03

VOD
3:08:23
Critical Rejects (affectionately titled "Critical Trolls" by our fans) featuring "Vox Moronica's" Salty Pete, Snugglelord, Ulfgar Fireforge, and a few of the Critical Role regulars.
C1E28a
3
"D&Diesel" (Sx03)

2015-10-19

VOD
0:29:45
Created as a marketing promotion for Vin Diesel's upcoming movie, The Last Witch Hunter.
C1E31a
4
"November 2015 Critmas" (Sx04)

2015-11-05

VOD
1:28:57
Part of "Gunpowder Plot" (1x31), which was split into its own video by Geek & Sundry due to technical difficulties.
C1E35a
5
"December 2015 Critmas" (Sx05)

2015-12-10

VOD
1:50:55
Part of "Denouement" (1x35), which was split into its own video by Geek & Sundry due to technical difficulties.
C1E36a
6
"The Story of Vox Machina" (Sx06)

2016-01-06

VOD
0:21:44
Narrated by the Critical Role cast and illustrated by Wendy Sullivan Green, "The Story of Vox Machina" covers the party's meeting in Stilben through their acceptance of Allura Vysoren's quest to find Lady Kima of Vord.
C1E43a
7
"Wizard World Gaming Portland Panel" (Sx07)

2016-02-20

VOD
1:08:36
A convention panel streamed live on Twitch.
C1E43b
8
"Critical Role Q&A and Battle Royale!" (Sx08)

2016-02-25

VOD
3:41:10
In the first half of the episode, Matthew Mercer, Marisha Ray, Travis Willingham, Will Friedle, Mary Elizabeth McGlynn, and Wendy Sullivan Green answer questions sent in by the audience. In the second half of the episode, Keyleth, Grog, Zahra, and Kashaw fight one another in a battle to the death.
C1E49a
9
"To the Poop! Goblins: A Critical Role Pathfinder One-Shot" (Sx09)

2016-04-18

VOD
3:32:01
A special episode of Critical Role sponsored by Paizo's Pathfinder and Syrinscape. With Ashly Burch, Phil LaMarr, Ivan Van Norman, Taliesin Jaffe, Marisha Ray, and Matthew Mercer.
C1E54a
10
"Critical Role Q&A and Battle Royale: Take II" (Sx10)

2016-05-26

VOD
4:30:59
In the first half of the episode, Matthew Mercer, Taliesin Jaffe, Ashley Johnson, Liam O'Brien, and Marisha Ray answer questions sent in by the audience. In the second half of the episode, Percy, Pike, Keyleth, and Vax'ildan fight one another in a battle to the death.
C1E58a
11
"Deadlands One-Shot for MDA Charity!" (Sx11)

2016-06-25

VOD
2:50:47
A Deadlands RPG one-shot between. It was part of Geek & Sundry's 24-hour fundraising livestream for the Muscular Dystrophy Association.
C1E58b
12
"Critical Role EXTRA – Liam's Quest!" (Sx12)

2016-06-30

VOD
3:12:05
As the guest Dungeon Master for this campaign, Liam O'Brien leads the players—who are playing themselves—through a mundane voice acting session when extraordinary events leave them struggling to survive in a Lovecraftian horror adventure based on popular movies and video games.
C1E60a
13
"Critical Role's 'The Dating Game' Panel – SDCC 2016" (Sx13)

2016-07-23

VOD
0:53:43
Based on the 1960s TV gameshow The Dating Game, this panel took place as part of the "Camp Conival 2016" events organized by Nerdist and Geek & Sundry at the 2016 San Diego Comic-Con.
C1E60b
14
"Critical Role Answers Your Questions at SDCC!" (Sx14)

2016-07-23

VOD
0:42:07
This Q&A panel took place as part of the "Camp Conival 2016" events organized by Nerdist and Geek & Sundry at the 2016 San Diego Comic-Con.
C1E65a
15
"Critical Role Extra – The Return of Liam!" (Sx15)

2016-09-01

VOD
4:55:47
In this one-shot Dungeons & Dragons adventure created by Dungeon Master Liam O'Brien, several members of the Clasp set off on a heist in Emon's recent past.
C1E94b
16
"Liam's Quest: Full Circle" (Sx16)

2017-04-20

VOD
4:42:27
In this sequel to "Critical Role EXTRA – Liam's Quest!" (Sx12), Laura, Taliesin, Sam, Travis, Ashley, Marisha, and Matt find themselves lost in time after the battle against Conan O'Brien. As they continue to loop through apocalyptic versions of Los Angeles they must ask themselves what they're willing to sacrifice in order to return everything to normal.
C1E94c
17
"Fireside Q&A with Matthew Mercer" (Sx17)

2017-04-25

VOD
1:59:27
Matthew Mercer sits down for a Q&A with the chat room and works with them to build a future NPC and enemy encounter.
C1E95a
18
"Talks Machina – Pants Optional Critmas" (Sx18)

2017-05-02

VOD
1:26:40
Instead of the usual Q&A, the cast decided to have a Critmas session.
C1E98b
19
"Critical Role – Level 17 Battle Royale!" (Sx19)

2017-05-25

VOD
3:59:03
Grog, Keyleth, Percy, Vex'ahlia, and Taryon fight one another in a battle to the death.
C1E105b
20
"Talks Machina Live With Brian W. Foster And Critical Role! (SDCC 2017)" (Sx20)

2017-07-22

VOD
0:59:01
Brian hosted Talks Machina live San Diego Comic-Con in 2017, recorded and broadcast later in the usual Talks Machina time slot on Tuesday.
C1E110b
21
"Critical Role: Bar Room Blitz" (Sx21)

2017-08-31

VOD
4:06:48
In a bustling tavern nestled on the outskirts of the winter worn village of Jorenn, an unlikely collection of misfits find themselves swept up in a bar room brawl for the ages.
C1E113a
22
"Critical Role One-Shot: Shadow of War – Part 1" (Sx22)

2017-10-03

VOD
1:38:26
This episode is the first part of a one-shot taking place in the world of the Middle-Earth: Shadow of War video game.
C1E114a
23
"Critical Role One-Shot: Shadow of War – Part 2" (Sx23)

2017-10-09

VOD
1:47:11
This episode is the second part of a one-shot taking place in the world of the Middle-Earth: Shadow of War video game.
C1E115b
24
"Critical Role One-Shot: Thursday by Night" (Sx24)

2017-10-19

VOD
3:52:48
Taliesin DMs for the first time, leading Laura, Liam, Matt, Marisha, Travis, and Sam on a Vampire: The Masquerade game set in the Geek & Sundry offices.
C1E115d
25
"Critical Role One-Shot: Thursday by Night – Part 2" (Sx25)

2017-10-26

VOD
3:24:49
Taliesin concludes his Vampire: The Masquerade campaign with the surviving characters as they find their way through the outside world.
C1E115e
26
"Critical Role: Grog's One-Shot" (Sx26)

2017-11-02

VOD
3:57:43
Travis DMs for the first time, portraying Grog playing a game of "Bunions and Flagons" with Percy, Scanlan, Vax, and Vex.
C1E115g
27
"Trinket's Honey Heist" (Sx27)

2017-11-09

VOD
3:43:26
Marisha DMs for the first time, playing Honey Heist with Matt, Taliesin, Sam, Liam, and Brian.
C1E115i
28
"Critical Role One-Shot: Once Upon a Fairytale Cruise" (Sx28)

2017-11-16

VOD
4:12:37
Sam DMs for the second time, leading Amy Vorpahl, H. Michael Croner, Molly Ostertag, ND Stevenson, Stefanie Woodburn, and Yuri Lowenthal on a fairytale singles' cruise.
C1E115k
29
"Critical Role One-Shot: Kobolds, Catacombs and Dragons (Oh My!)" (Sx29)

2017-11-30

VOD
4:08:46
Matt returns to the DM chair, leading Laura, Liam, Taliesin, Travis, and special guest Jennifer Hale on a Hearthstone themed dungeon crawl.
C1E115l
30
"Critical Role One-Shot: Epic Level Battle Royale" (Sx30)

2017-12-07

VOD
4:44:59
Grog, Keyleth, Percy, Scanlan, and Vax fight to the death.
C1E115n
31
"Talks Machina: Campaign Wrap-up" (Sx31)

2017-12-14

VOD
3:53:01
Campaign Wrap-up with Laura Bailey, Taliesin Jaffe, Ashley Johnson, Liam O'Brien, Marisha Ray, Sam Riegel, Travis Willingham, Matthew Mercer, Brian Wayne Foster, Mary Elizabeth McGlynn, Will Friedle, Darin De Paul, Jason Charles Miller, and ND Stevenson.
C1E115o
32
"Critmas!" (Sx32)

2018-01-04

VOD
1:02:56
Critmas special featuring Trinket, Travis Willingham, Brian Wayne Foster, Taliesin Jaffe, Liam O'Brien, Laura Bailey and Sam Riegel.
C1E115p
33
"Talks Machina Fireside Special: Q&A with the Critical Role Cast" (Sx33)

2018-01-04

VOD
2:22:41
Q&A with the Critical Role cast featuring Brian Wayne Foster, Laura Bailey, Sam Riegel, Travis Willingham, Liam O'Brien, Marisha Ray, Matthew Mercer and Taliesin Jaffe.
C2E29a
34
"Fireside Chat & NPC Build with Matthew Mercer" (Sx34)

2018-08-07

VOD
1:07:39
Matthew Mercer answers questions of the audients and builds an NPC live.
C2E30a
35
"Honey Heist 2: Electric Beargaloo" (Sx35)

2018-08-10

VOD
2:46:13
In a sequel to "Trinket's Honey Heist" (Sx27), Marisha returns to lead Matthew Mercer, Liam O'Brien, Taliesin Jaffe, Sam Riegel, and Brian W. Foster through another game of Honey Heist.
C2E32b
36
"Liam's One Shot: The Song of the Lorelei" (Sx36)

2018-08-31

VOD
4:37:22
Join Dungeon Master Liam O'Brien as he takes his guests through a werewolf adventure in Wildemount! The Lorelei siblings return home to discover their castle ransacked, their staff murdered, and their father missing... (With Laura Bailey, Erica Luttrell, Sam Riegel, TJ Storm, and Travis Willingham)
C2E35a
37
"Crash Pandas: Too Trashed, Too Curious" (Sx37)

2018-09-21

VOD
2:53:15
Sam Riegel's raucous raccoon speedsters are hitting the road with our special Crash Pandas one-shot!
C2E39b
38
"Critical Role and the Club of Misfits" (Sx38)

2018-10-25

VOD
2:47:48
Five students at the magical school of Shmogwarts escape detention and learn that they're more than their 80s-themed archetypes!
C2E42b
39
"Honey Heist 3: Tova's Honeys" (Sx39)

2018-11-23

VOD
3:10:00
Tova's back. And she's rounded up five un-bear-ably funny ladies for the ultimate caper featuring ND Stevenson, Mary Elizabeth McGlynn, Krystina Arielle, Brittany Walloch-Key, Dani Carr, Laura Bailey, and game master Marisha Ray.
C2E42c
40
"Fireside Chat with Sam Riegel" (Sx40)

2018-11-27

VOD
1:15:02
A kimono-clad Sam Riegel sits down with a glass of wine to answer questions from a titillated home audience, thanks to YOUR support of our recent Pablove Foundation campaign with our buddy Blair Herter!
C2E46a
41
"The Night Before Critmas" (Sx41)

2018-12-21

VOD
4:38:34
Special guest Julie Nathanson joins the cast of Critical Role for a hilarious "slay" ride featuring Taliesin Jaffe, Ashley Johnson, Matthew Mercer, Marisha Ray, Sam Riegel, Travis Willingham, Julie Nathanson, and Liam O'Brien as the Dungeon Master.
C2E52a
42
"The Search For Grog" (Sx42)

2019-02-22

VOD
4:41:09
After pulling a card from the Deck of Many Things, Grog's soul was stolen and trapped in the Plane of Pandemonium. This is the story of Vox Machina attempting to find and rescue their big buddy, Grog.
C2E63b
43
"Stephen Colbert's D&D Adventure with Matthew Mercer" (Sx43)

2019-05-23

VOD
0:52:31
Matthew Mercer runs a special one-on-one D&D adventure for Stephen Colbert, shaped by the critters Red Nose Day donations! He leads Stephen through a special adventure in the Menagerie Coast in Wildemount.
C2E65a
44
"Tails of Equestria One-Shot" (Sx44)

2019-05-31

VOD
3:39:19
GM Mark Hulmes guides Ashley Johnson, Markeia McCarty, Julie Nathanson, Liam O'Brien, and Roger Craig Smith through a ridiculously wholesome My Little Pony: Tails of Equestria adventure!
C2E68a
45
"The Search For Bob" (Sx45)

2019-06-23

VOD
3:58:15
Vox Machina returns in this special one-shot, canonically taking place immediately following Campaign 1 and the events of "The Search For Grog" (Sx42).
C2E72a
46
"Call of Cthulhu: Shadow of the Crystal Palace" (Sx46)

2019-07-29

VOD
4:04:52
Investigators Alexandra Elise O'Neil, Hanako Hayashi, Septimus Goodfellow, Ida Codswell, Dr. Mason Pocket, and Captain Bentley Badger attempt to survive this harrowing scenario that is set in a decadent 1890s London.
C2E76a
47
"Dalen's Closet" (Sx47)

2019-08-29

VOD
4:09:44
After Vox Machina's journey to the Plane of Pandemonium, they reassemble to celebrate the wedding of Percival and Vex'ahlia in the beautiful coastal resort of Dalen's Closet, filled with warm reunions and a few new faces.
C2E79a
48
"Special 48" (Sx48)

2019-10-03

VOD
2:38:47
A one shot DM'ed by Sam Riegel, joined by Matt, Marisha, Liam, and Ify Nwadiwe, using sponsored promotional rules and campaign guide. The VOD was removed from the Critical Role Twitch channel and never posted on YouTube.
C2E86b
49
"The Adventures of the Darrington Brigade" (Sx49)

2019-11-29

VOD
4:36:11
Join Taryon Darrington as he leads the Darrington Brigade, a group of unlikely miscreants, through a dangerous journey in search of glory.
C2E88b
50
"End of 2019 Fireside Chat" (Sx50)

2019-12-18

VOD
1:43:52
The cast of Critical Role sits down to answer questions and play some games in a fireside chat to close out 2019.
C2E95a
51
"Cinderbrush: A Monsterhearts Story" (Sx51)

2020-02-14

VOD
4:35:56
Four teenagers take on the horrors of high school – hormones, social cliques, teen angst... Oh, and they're also monsters.
C2E99a
52
"Doom Eternal One-Shot" (Sx52)

2020-03-16

VOD
3:42:11
Game Master Matthew Mercer leads a horde of demons on an adventure based on the DOOM Eternal FPS.
C2E99b
53
"Explorer's Guide to Wildemount Q&A and Fireside Chat with Matthew Mercer" (Sx53)

2020-03-25

VOD
1:43:52
Matthew Mercer answers questions about Explorer's Guide to Wildemount, our new campaign guide with Dungeons & Dragons, in this... special... fireside chat produced and hosted from home by Marisha Ray.
C2E126a
54
"Diablo One Shot" (Sx54)

2021-02-20

VOD
2:15:03
Critical Role hosts a custom Diablo-themed adventure about a band of warriors pursuing whispered rumors of something ancient and evil stirring beneath the ruins of Old Tristram.
C2E139b
55
"The Elder Scrolls Online: Blackwood - Part I: Death & Taxes" (Sx55)

2021-05-24

VOD
3:37:05
Game Master Matthew Mercer leads a group of restaurateurs on an adventure inspired by The Elder Scrolls Online: Blackwood.
C2E141a
56
"Critical Role Campaign 2 Wrap Up" (Sx56)

2021-06-17

VOD
4:11:17
Now that the Mighty Nein's Campaign 2 adventures have come to an end, the cast sits down for a roundtable discussion of every arc of their journey.
C2E141b
57
"Vox Machina vs. Mighty Nein" (Sx57)

2021-06-18

VOD
4:19:52
Legendary Exandrian heroes Vox Machina and the Mighty Nein face off in an epic TEAM DEATHMATCH! This one-shot was unlocked as part of The Legend of Vox Machina Kickstarter campaign.
C2E141c
58
"The Elder Scrolls Online: Blackwood - Part II: A Faulty Foundation" (Sx58)

2021-08-19

VOD
4:19:52
Game Master Marisha Ray leads a group of restaurateurs on their second adventure inspired by The Elder Scrolls Online: Blackwood.
C2E141d
59
"Exandria Unlimited Wrap-Up" (Sx59)

2021-08-26

VOD
1:45:59
The cast of Exandria Unlimited sit down for a wrap-up discussion of the mini-campaign, guided by Creative Director Marisha Ray.
C2E141e
60
"The Nautilus Ark: A Johnson Corp Odyssey" (Sx60)

2021-09-09

VOD
3:23:19
When the last of humanity is in cryostasis on the Ark, it's up to the intrepid crew of the Nautilus to ferry them to a fresh start on a new planet… If they can make it. Ashley Johnson DMs.
C2E141f
61
"Exandria: An Intimate History" (Sx61)

2021-10-13

VOD
0:09:55
Take a deep lore dive into the history of how Exandria came to be, from the Founding, to the Calamity, to the Age of Arcanum, and beyond -- narrated by Exandria's architect and our very own Game Master Matthew Mercer.
C3E01a
62
"The Elder Scrolls Online: Blackwood - Part III: The Golden Goose" (Sx62)

2021-10-26

VOD
4:28:56
Game Master Liam O'Brien runs the third and final installment of The Elder Scrolls Online: Blackwood-inspired adventures.
C3E07a
63
"Kith & Kin Fireside Chat Q&A" (Sx63)

2021-12-14

VOD
44:48
Mica Burton hosts a Q&A about Critical Role: Vox Machina - Kith & Kin, the first Critical Role novel, with Laura Bailey, Liam O'Brien and author Marieke Nijkamp.
C3E011a
64
"Guest Battle Royale" (Sx64)

2022-01-27

VOD
3:54:02
Five warriors are plucked from Exandria's timeline and forced to fight in an alternate reality TV show — Garyon Garrington's Plunder Games. The last contestant standing will be awarded one use of the Wish spell.
C3E014a
65
"Elden Ring One-Shot: O Ye of Little Faith" (Sx65)

2022-03-01

VOD
4:37:08
Matthew Mercer leads a group of the Tarnished through the Lands Between.
C3E018a
66
"Tiny Tina's Wonderlands One-Shot" (Sx66)

2022-03-28

VOD
3:35:40
Bunker Master Ashly Burch guides the group through a "Bunkers & Badasses" one-shot, inspired by Tiny Tina's Wonderlands.
C3E021a
67
"Dignity: An Adventure with Stephen Colbert" (Sx67)

2022-04-28

VOD
1:24:35
Game Master Matthew Mercer guides an adventure shaped by Critter donations to the Critical Role Foundation for Red Nose Day 2022, starring special guest Stephen Colbert.
C3E024a
68
"A Familiar Problem: Sprinkle's Incredible Journey" (Sx68)

2022-06-23

VOD
3:49:05
Marisha Ray guides a scrappy and stressed out team of familiars played by Laura Bailey, Matthew Mercer, Travis Willingham, Heidi N Closet and Isabella Roland through a daring (and chaotic) quest to prove they're up for adventure.
C3E024b
69
"Game Masters of Exandria Roundtable" (Sx69)

2022-06-28

VOD
Forthcoming
See also
References