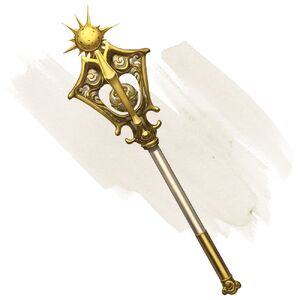 Mace of Disruption is a bludgeoning weapon used by Pike. It deals an extra damage to the undead. Additionally, if an undead creature is brought below 25 hit points, it mus make a Wisdom saving throw or be instantly destroyed.[citation needed]
ReferencesEdit
Community content is available under
CC-BY-SA
unless otherwise noted.