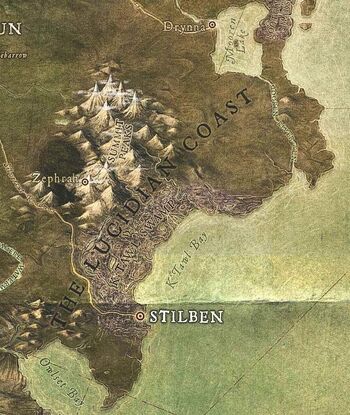 The Lucidian Coast was a region on the eastern side of Tal'Dorei. It was framed by the Dividing Plains on the west, in the east the Lucidian Ocean, the Alabaster Sierras on the north and the Stormcrest Mountains in the south. Part of the region were the Summit Peaks, K'tawl Swamp, and Mooren Lake.[1]
The Lucidian Coast was not without its dangers; vicious wildlife stalked the wilderness and flocks of harpies had harried the shores, drawing lost sailors to their doom upon the rocks.[1]
References Edit
Art:
Community content is available under
CC-BY-SA
unless otherwise noted.