Welcome to the Critical Role Wiki!
! SPOILER WARNING !
Search at your own risk
---
Critical Role: Campaign Three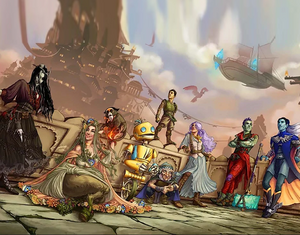 Critical Role is an actual play series featuring some nerdy-ass voice actors who play Dungeons & Dragons. Now in its third campaign, the show spans multiple storylines in the world of Exandria.
Following in the footsteps of Vox Machina and the Mighty Nein, the newest group of would-be heroes, Bells Hells, come together in Marquet, where they have been drawn into a web of conspiracy.
Episodes stream Thursdays on Twitch and YouTube.
The Legend of Vox Machina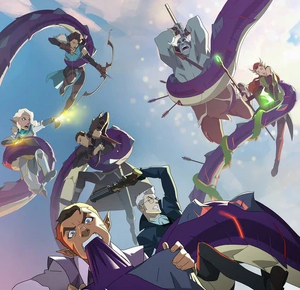 The long-awaited animated adaptation of Critical Role's Campaign One, The Legend of Vox Machina follows Vox Machina as they make their way from cash-strapped mercenaries to famed heroes of Tal'Dorei.
The series, which has been greenlit for a second season, is both recognizable to old fans of Vox Machina and accessible to new fans meeting the party for the first time.
All twelve episodes of the first season are available on Prime Video.
---
---
Check out these other new releases!
---
Exandria Unlimited: Calamity Episode 1
on 2022-05-26 at 19h00m PDT
Community Messages
Looking for something to work on? We need either new articles or major work done on:
Latest Community Posts
Ok, this is my theory about some smuggling

CAREFUL, POSSIBLE SPOILERS OF C2

Ok, so we know that Jiana Hexum has been making deals to get dunamis potions from Wildemount, and that The Clasp has been he…

This question is something I've noticed a while ago, and it is possible that my point of view is conditioned by the fact that I am not a native English speaker.
I've noticed that when talking about th…
Ok, this may sound random, but I've been thinking about how the whole Kryn Dynasty style could be applied to classes beyond dunamancers and echo knights, and it occurred to me that the mechanics of t…